Ocean Inc. provided the agency's first NJ 2020 Census Outreach
With over 300 local residents in attendance, Ocean Inc. provided the agency's first NJ 2020 Census Outreach at the 2nd Annual Summer-in-Winter Carnival held at the Holiday Inn of Manahawkin over the President's Day weekend.
Hosted by David Wintrode, Founder and President of the Causeway Family of Dealerships, the location was perfect for the agency kick-off of the NJ 2020 Census Outreach Program since the event was located in a Hard-To-Count Region listed by the Department of State New Jersey 2020 Complete County Commission HTC Map (25%-29.9%) and was flagged as a previous low response score by tract of Ocean County in 2010. In addition, it allowed Ocean Inc. to educate special target populations considered hard to count including children under five years of age, men ages 18-49 and other populations applicable to the 2020 census count.
Ocean Inc., an appointed non-profit community organization of the County 2020 Census Complete Count Committee, (CCC) received grant funding from the New Jersey Department of State 2020 Complete Count Commission, (DOSCC) to support its efforts to achieve a complete count for Census 2020. This is of critical importance as census population counts dictate how federal funding is distributed for many program and services, and also determines congressional representation.
The outreach goals include providing outreach and publicity, encouraging participation by educating and motivating individuals to complete their Census questionnaires and to provide effective communication and information on Census 2020 to the communities and residents of Ocean, Atlantic and Cape May Counties.
Causeway's "Summer in Winter Carnival" allowed 30 Ocean County non-profits like Ocean Inc. to showcase their programs and services required by those in need. Much to the surprise of these agencies, it was announced at the start of the carnival that Mike Gesicki, NFL tight end was in attendance signing autographs/photo ops for a fee that tallied $1,720 and with a generous 100% match by Dave Wintrode totaled $3,440. All participating non-profit agencies in attendance were entered in a raffle pot cash drawing in which all proceeds were ultimately won by the Ocean County YMCA.
Mike Gesicki is the football tight end for the Miami Dolphins of the National Football League. He played high school football at Southern Regional High School in Manahawkin, NJ, college football at Penn State and is the record holder for most receptions by a tight end in Penn State history. He was drafted in the second round of the 2018 NFL Draft by the Miami Dolphins.
For more information about the NJ 2020 Census, please visit the website at www.census.nj.gov.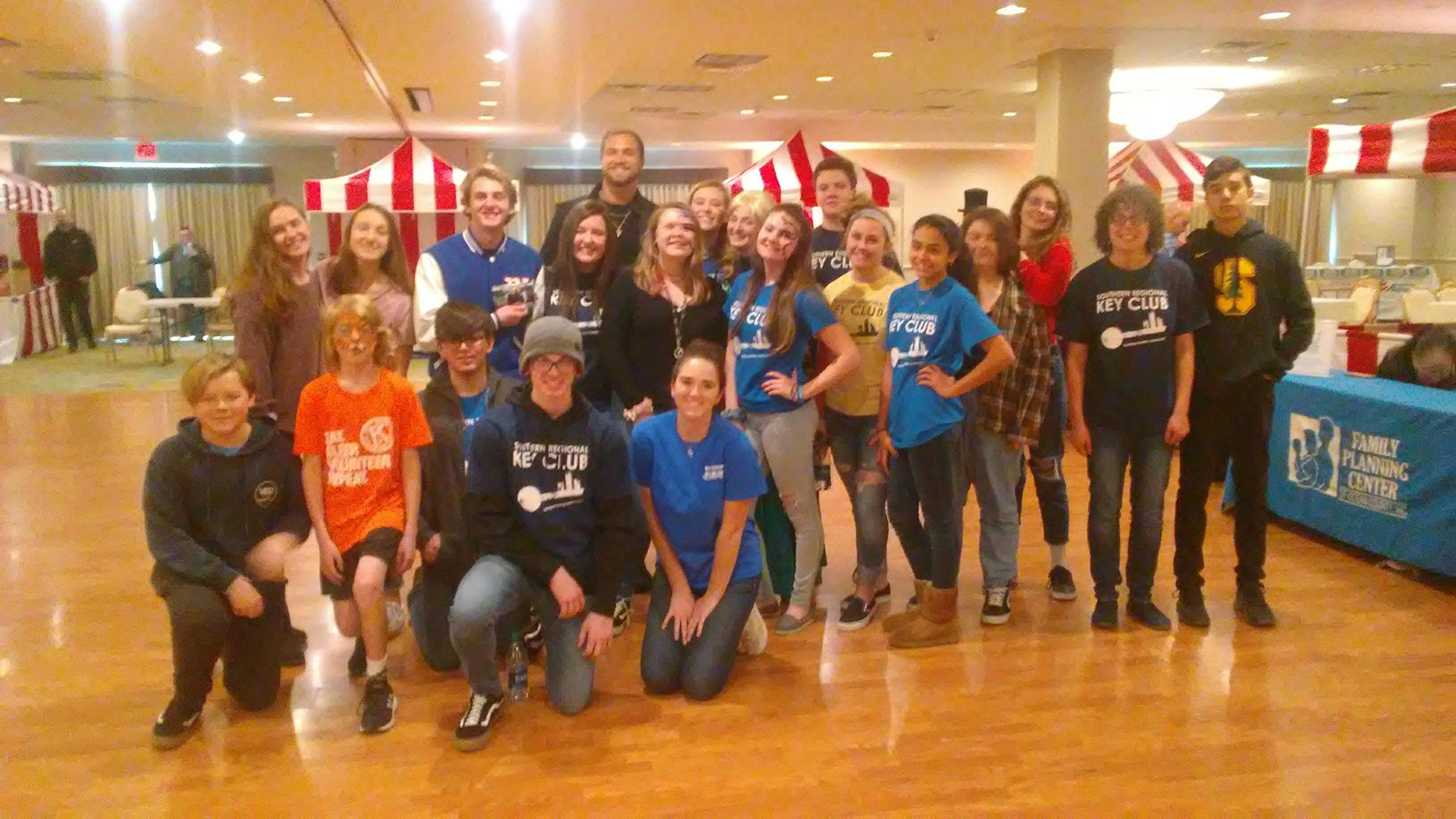 ---
February 10, 2020
NEWS RELEASE
For Immediate Release-National Community Action Foundation

TRUMP BUDGET CUTS COMMUNITIES
WASHINGTON, DC – Every year, the Trump Administration proposes eliminating funding for important community programs with bipartisan support, and every year Congress rejects it. Once again, the President's budget cuts crucial funding from the Community Services Block Grant (CSBG), the Weatherization Assistance Program (WAP) and the Low Income Home Energy Assistance Program (LIHEAP). David Bradley, CEO of the National Community Action Foundation, which represents the local organizations that run these programs said this:
"The President's budget is cruel. Though the President speaks about making America strong, he cuts the Community Services Block Grant, which provides essential funding to local communities that allow them to break down barriers to opportunity. He cuts the Weatherization Assistance Program, which makes homes safe for sensitive populations like infants and the elderly during cold winters and hot summers. And, he cuts the Low Income Home Energy Assistance Program which saves mothers from having to make the choice between heating and eating – a true matter of survival. Congress has continuously demonstrated, on a bipartisan basis, that these three programs are a priority, because they recognize that the character of our nation depends upon the survival and success of our neighbors."
The Community Services Block Grant provides funding to local agencies known as Community Action Agencies that serve 99 percent of the counties in the United States. The use of the flexible funds is determined locally and is based on what the community needs in order to connect low income individuals and families to opportunity. CSBG funded programs assist nearly 16 million people a year.
The Weatherization Assistance Program provides weatherization upgrades to 35,000 homes every year, and by doing so reduces energy costs for low income households, increases energy efficiency of the homes and improves health and safety outcomes for families.
The Low Income Home Energy Assistance Program provides assistance with home energy bills, energy crises and weatherization and energy-related minor home repairs. Without LIHEAP, low income seniors and families face utility shut offs that can be deadly.
Since 1981, the National Community Action Foundation has served as the federal advocate for the Community Action network, which is comprised of locally-based anti-poverty organizations and their state and federal partners.
For further information, please call Tara Clark at 202-842-2092 or e-mail taraclark@ncaf.org.
---
Puerto Rico Community Action Agency seeks donations for Earthquake victims
read more